CFA Regions
Africa l South Asia l South-East Asia and Pacific l Americas l Europe
---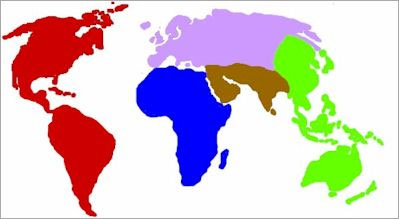 The CFA is run on a day-to-day basis by a small UK-based Secretariat who are overseen by a large international Governing Council. The Governing Council appoints one member from each region, the Regional Coordinators, to work with the Secretariat in the Executive Committee to implement the plans of the CFA in accordance with the overall objectives.
Regional Coordinators act as a link between the membership and the Secretariat so please feel to contact them. They are there to help!
Click on a region to visit Regional Coordinators information
Ben Chikamai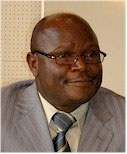 Ben is a Kenyan who is currently the Director of Kenya Forestry Research Institute since May 2009. He gained his B.Sc. in Forestry from the University of Nairobi, Kenya in 1983, followed by a M.Sc. in Forestry from the University of Toronto, Canada, in 1986. His Ph.D. was obtained from the University of Wales, Bangor, UK in 1994. He has extensive working experience in Forestry Utilization, Forestry and Natural Resources Management, Research Management and Networking in Research and Development.
He is also the current Executive Secretary for The Network for Natural Gums and Resins in Africa (NGARA), Regional Coordinator of the Commonwealth Forestry Association (CFA) in Africa, and the Coordinator for the Association of Forestry Research Institutions in Eastern Africa [AFREA]. He has served as an external examiner for the Department of Wood Utilisation, Sokoine University of Agriculture, Tanzania; Department of Mechanical Engineering, University of Dar-Es Salaam, Tanzania; Kenyatta University, Kenya and Department of Wood Science and Technology, Moi University, Kenya.
He is author or Co-author of more than 60 papers in refereed journals, conference proceedings or book chapters. He received the Head of State Commendation Award in 1996 for his contribution to the society in the development of gum arabic and plant resins sub-sector in Kenya. He was also awarded a certificate of merit for Innovative Scientific Research and Development of the Kenya Forestry Research Institute, 1990 in recognition of his contribution in the areas of biomass energy and production of laminated items.
Contact details
| | |
| --- | --- |
| Address: | Kenya Forestry Research Institute, P.O. Box 20412, 00200 City Square, Nairobi, KENYA |
| Email: | director@kefri.org |
R.V. Singh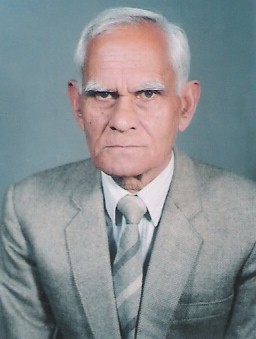 R.V. Singh (M. Sc. Ag., A. I. F. C., Ph. D.) is a member of Indian Forest Service and retired from the position of Director General, Indian Council of Forestry Research and Education, Government of India. He has served in different capacities in H. P. Forest Department and as Professor of Forestry, H. P. University, Coordinator, Conifers Research Centre, Forest Research Institute, and President Forest Research Institute and Colleges, Dehra Dun.
Contact details
| | |
| --- | --- |
| Address: | 176 Vasant Vihar I, P. O. New Forest, Dehra Dun 248006, Uttranchal, INDIA |
| Phone: | 00 91 135 2763261 |
| Email: | rvsingh1932@gmail.com |
Back to Top
Michael Bleby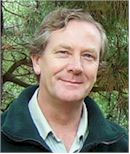 Michael Bleby is a Registered Professional Forester and a Fellow of the Institute of Foresters of Australia. He holds a B.Sc in Forestry from the Australian National Univeristy in 1970. He has worked in South Australias Radiata Pine industry for the past 40 years, mainly in the South East, but also in the mid North of South Australia and the Mt Lofty Ranges.
His employment with ForestrySA spanned all aspects of forest establishment and management, fire protection, nursery management, harvesting, sales and distribution of round wood. He was a District Forester at Mt Crawford, and at Mt Burr during the 10 years of the Ash Wednesday fire replant. Subsequently he had a role in operations development which involved the transfer of research outcomes and new technology into operational practices and procedures to improve forest productivity.
He was Chairman of Organising Committee 2005 IFA Conference Mt. Gambier. He currently lectures in Forest Operations for the Southern Cross University undergraduate Forest Science degree course, and for various other Forestry technical training courses.
Contact details
Address:

P.O. Box 855, Millicent 5280 , South Australia, AUSTRALIA

Phone:
Mobile 0409 621 334
Home 08 87 334 552
Email:
forests@bigpond.com
Back to Top
Shashi Kant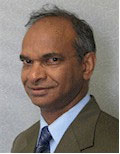 Shashi is a Professor of Forest Resource Economics at the Faculty of Forestry, University of Toronto. Before joining University of Toronto, he was a member of Indian Forest Service, India, and he also worked as a faculty member at the Indian Institute of Forest Management, Bhopal, India. He specializes in forest resource economics and forest management systems with emphasis on extending the boundaries of forest economics beyond neo-classical paradigm. He has published more than 80 refereed papers. He is the Editor-in-Chief of a book series on �Sustainability, Economics, and Natural Resources� and he is Associate Editor of Journal of Forest Economics, and the Canadian Journal of Forest Research. He has been the Guest Editor of two Special Issues of Forest Policy and Economics.
In 2004, he received Ontarioâ's Premierâ's Research Excellence Award (PREA) for his research on Economics of Sustainable Forest Management. In 2005, he received International Union of Forestry Research Organizations (IUFRO) Scientific Achievement Award and in 2007 the Canadian Institute of Forestry (CIF) Scientific Achievement Award for his overall contribution to the profession of forestry and forest economics.
Adrian Whiteman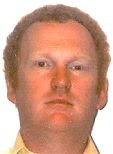 Adrian is from the United Kingdom and obtained a BA in Economics from the University of Leicester in 1985 and a PhD in Economics from the University of Edinburgh in 1996. Although not a forester, he has worked in the forestry sector for his entire career. He currently works as an economist in the Forestry Department of the FAO.
His experience includes assignments for the public and private sector in over 20 countries on all five continents, including long-term assignments in Suriname, Zambia, Liberia and Indonesia. Before working for FAO, he worked on a DFID forestry project in Indonesia and, before this, for the UK Forestry Commission.
His technical expertise includes: analysis of fiscal policies in the forestry sector; supply and demand forecasting; valuation of non-wood goods and services; and investment appraisal. He has also been a regular contributor and reviewer for the International Forestry Review.
Contact details
Address:

Food and Agriculture Organization of the United Nations

Forestry Department

Vialle delle Terme di Caracalla

00100 Roma, ITALY

Phone:
+39 06 570 55055
Fax:
+39 06 570 53945
Email:
Adrian.Whiteman@fao.org