Welcome to the CFA


The CFA is a partner in a new initiative, The Queen's Commonwealth Canopy, in which Commonwealth citizens are leading the world in efforts to protect the forest – forest that their communities and the planet as a whole depend on.
The Queen's Commonwealth Canopy will show that, irrespective of geography, economy, culture or tenure, solutions exist to the threats facing these critical ecosystems. For more information visit the QCC website.
---
Professor John Innes, CFA President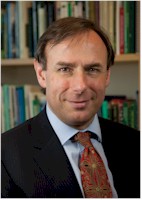 "The objective of the CFA is to promote the conservation and sustainable management of the world's forests and the contributions they make to peoples' livelihoods….."
"A particularly important aspect of the CFA is the links that are being forged between forestry professionals and civil society".
Read why Professor Innes supports the CFA
---
Recent publications

International Forestry Review - September 2023

CFA Newsletter - September 2023

Papers

Mangrove biomass and carbon estimates for REDD+ from national forest inventory in two regions of Myanmar F.E. ARNOLD, M. PIAZZA, K.Z. WYNN, P. HTUT and S.S. TUN

Community-based forest monitoring for REDD+ MRV in the Ankasa Conservation Area, Ghana L. DAMNYAG, A.A. BAMPOH and Y. MOHAMMED

Community-government, and private partnership (CGPP): revisiting the concept of community-based forest management K. KOMALAWATI, S. HIDAYAT, R.H. PRAPTANA, M.D. PERTIWI, A.S. ROMDON, Y. HIDAYAT, D. YUNIATI, S. SYAHYUTI, R.P. RAMADHAN, S. SAPTANA and C. INDRAWANTO

The religious forests of Nepal and India: a need for concern? H. MAHASETH, A. SHUKLA and H. DHANDE

Lessons from insect and disease impacts on radiata pine (Pinus radiata D.Don) plantations in New Zealand over the last hundred years D.J. MEAD and R.D. BURDON

Passion for nature: a global analysis of student motivations to pursue forest-related education and their career aspirations J.A. OWUOR, G. WINKEL, L. GIESSEN, L. PRIOR, J. BURNS, Y.T. TEGEGNE and P. POSCHEN

The experience of Forest Landscape Restoration in Madhya Pradesh, India R. PRASAD, S. CHATTERJEE, D. SHARMA, V. DAYMA and S. MALAKAR

Development cooperation, non-timber forest products and community empowerment: power and interests in a public-private partnership in the Brazilian Amazon A.A.O. TAVARES and S.L. BURNS

•

How forests can cut carbon

• Critics slam BC's logging

• PNG acts against logging tax

• Costs to protect forests falls on

local people

• Chocolate production taking its

toll on West African forests

• US forests losing ability to hold

carbon

• Queensland native forestry can

help with global goals

• Protected forests and climate

goals

• Drought and conflict are hurting

Kenya's forests

• Forests play critical role in

Jamaica

• Electric timber trucks in Scotland

• Deforestation surges despite

pledges

• Impact of climate change on

Africa's forests

• CITES as a tool for sustainable

development

• Forests and climate change

• Forests and human health

Around the World
---